Spring Project Ideas for your Property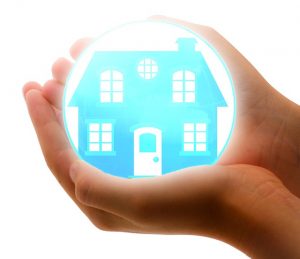 Spring is a great time of year to look around your home and decide on areas that could use a good refresh.  Many homeowners keep a list of projects that they would like to do – now is the time to start crossing a few of those off your list!  If you don't have a list, but want to make some updates before the summer months, here are a few ideas for some outdoor and indoor projects.  Some of these will depend on the amount of time and money you have to spend.  
Outdoors:
For a good outdoor cleanup, consider renting a power washer on a nice sunny spring day and use it to remove dirt, debris, mold, moss and other materials from your deck or your driveway, the outside of your gutters and maybe even your siding.  
If painting is your thing, you could give a fresh coat of paint to your outdoor furniture pieces or maybe repaint your entry door or your house trim.
Landscaping work can include adding a new garden area or sprucing up an existing one.  Spring is a great time of year to clear out leaf litter between your house and your shrubs too!
Indoors:
You might add a new rug, buy a new piece of artwork or invest in a good furniture item, or maybe change out your window treatments to let in more sunlight.  Try slipcovers for a new look for older furniture pieces.
A change in your lighting can make a big difference as well.  If you have an older kitchen, perhaps you might like to update an old appliance or re-invigorate your kitchen cabinets with a new color.
Add a fresh coat of paint to a room or rooms.
Improvements and Your Insurance:
If you decide to do any major improvements on your home, check in with our team at Bieritz Agency to see if there is any added insurance protection you need during or following your renovations.  You may want to add big ticket items that you purchase to your contents items on your policy.    If you don't already have a content list, check out our post from last November on Cataloging your Possessions for Insurance.
You can contact our team in Cooperstown at Bieritz Insurance Agency, 209 Main Street , Cooperstown, NY 13326 –
607-547-2951 or in Morris at Morris Insurance Agency, 128 Main Street, Morris, NY 13808 – 607-263-5170.  We are happy to help you!