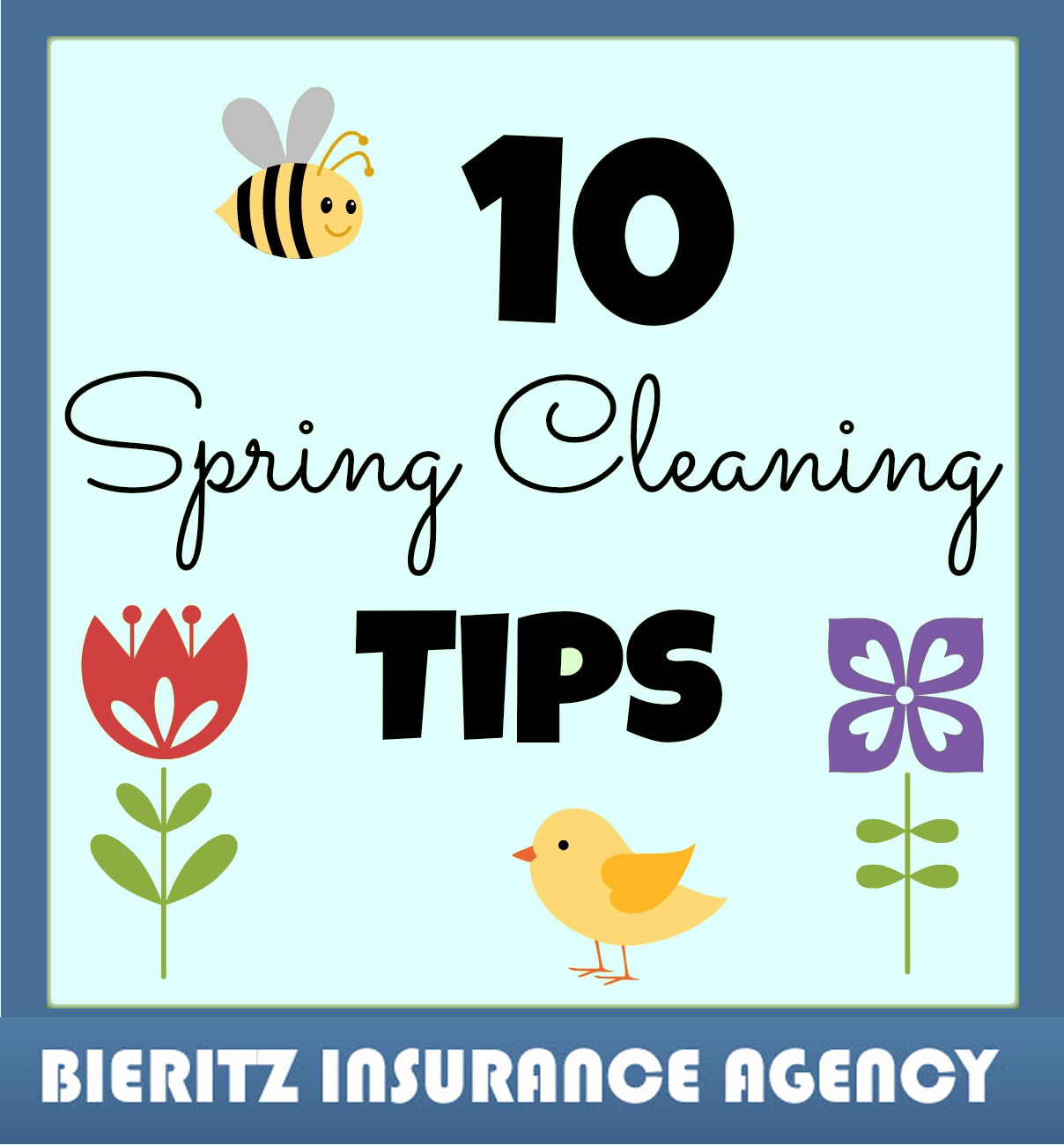 Yes, of course we mean insurance!  
Spring is officially upon us which means that it is Spring Cleaning Season.  As we go through our homes and yards and closets, we should take the time to review other areas of our lives as well – like our insurance policies.  You may be paying for items that are no longer necessary or you may need additional protection. Did you perhaps gift a piece of jewelry and not update your homeowners policy? Here are a few things to keep in mind.
Auto Insurance:
Are there any new drivers in the house?  Make sure they are listed on the policy

Have you paid off your car loan? – If so make sure you have notified your agent and have had the lien holder removed.

Do you qualify for any discounts? Many carriers provide discounts for having AAA, good student discounts, or low mileage discounts.
Home Insurance Policy (house, condo or even renter's):
Do you have enough dwelling coverage? Is there enough to get everything back if there is a total loss

Make sure the replacement value is not higher than your coverage limits

Contents Coverage – have you acquired any expensive jewelry or electronics?

Check your liability coverage – have you added a pool or a trampoline? Did you get a new dog?  Withholding this information could put in danger should a loss occur.
Multiple Policy Discounts:
Also remember, many carriers offer discounts for having both your Home and Auto with a single carrier, this can often save you 20% on your home and 10% on your car.

If you are a renter, consider a tenant's policy to protect your belongings, often times the discount you will receive for having two polices will pay for this.
Best Rates:
Finally – remember that each insurance carrier has its own rates for every driver or home category, so it benefits you to explore your options.  At Bieritz, we work with over 20 companies so that we can provide you with the coverage you needs at the best rates available.  Call us today at 607-547-2951.
Read More