Home Security Checklist during Vacation
Summer is here!  For you, this could mean that bags will soon be packed, and that you and your family will be excitedly heading for glistening waterways like Glimmerglass or for attractive places of amusement and learning similar to what we have here in Cooperstown.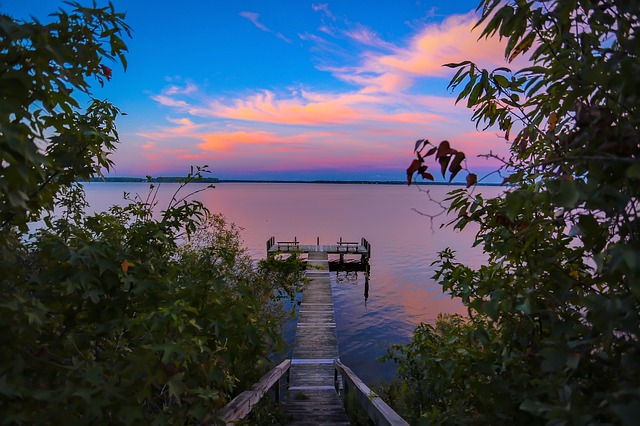 Unfortunately, leaving home for long periods of time is a risk – there are some who may be looking out for a temporarily empty nest to encroach upon, or a technical time-bomb could erupt.  Both could leave you disadvantaged in various ways, depending on your homeowners policy, and both could also reverse the intended effects of vacationing.  
We want you to be protected from these catastrophes and to also be reassured that they won't occur so that you can have fun and find some relief in relaxation.  Prepare yourself for a carefree summer holiday with the help of our home-security checklist!  In general, it is a good idea to leave your house looking as though it were still being lived in, but to also safeguard your possessions and have an emergency plan in the event that something goes wrong.
Community
Ask a neighbor or a friend for assistance.  

Give your neighbor/friend keys, alarm codes, emergency phone numbers, directions for taking care of plants, pets, the house, or yard, directions for a plan for emergencies, and directions for where to bring mail.

Let local law enforcement know of your plans to leave and of your house-sitter if you plan to leave for more than a week, and if you live in a small community or you know a police officer.  They may be able to look out for your home in particular while you are away.  

Contact your credit card and home security companies and let them know you will be away so they know how to interpret what may be different card or alarm activities.  Update your security system with your neighbor's or friend's contact information for the time being.

Within 30 days of or by 3am ET on the day of your departure, you can go online to hold your mail at

https://holdmail.usps.com/holdmail/

unless you want a friend or neighbor to collect it during your time away.

Contact your homeowners insurance provider to go over your policy and make sure that it is updated.
Indoors
Turn appliances off.  Unplug some of them to protect from potential fires.

Don't leave any one light on continuously.  A light switch timer can keep your home looking-lived in if it turns lights on and off at different intervals that can even match your typical routines, but leaving one or two lights on for the duration of your outing can really raise the electric bill.  A TV timer could provide the same service.  

Turn off water valves.  If take a vacation in the winter, you may want to leave them on and have your neighbor or friend occasionally run water to make sure the pipes do not freeze and break.  If this might be the case, show them where they can turn off the water valves.

Turn off gas.  

Acclimate the thermostat to the seasonal temperature, but make sure it is livable for your pets and plants, and that it won't damage your possessions and tools.  

Raise the temperature in your fridge to prevent blowing a circuit and to save energy.

Clean out your fridge and dispose of any food that could go bad in the time that you are away.  Take out your trash.  Clean your sink and anything that could attract animals or start growing mold.  Clean your garbage disposal with half a cup of vinegar and water.

Lock all doors and windows, including cat/dog flaps.  

Leave your curtains as open as you would if you were still at home, but relocate any valuables out of direct sight and even into your safety deposit box at your bank or another secure place in your home.  Also lock up or safely store your computerware and important documents.

Shorten the length of the ring on your landline, and do not update your answering machine with the news that you will be away on vacation.  Similarly, do not post your absence on social media.  

Park your car inside your garage, unless it is going with you on your trip.  Also clear it of any tools that could be used to help break into your house.

Check and update your smoke detectors.  
Outside
Ask your friend/neighbor to park their car in your driveway every once in awhile. 

Before you leave, mow your lawn, or enlist help to attend to it in your absence.  

Put all toys and yard supplies away, especially tools that people could use to get into your house with.  

Relocate any spare keys.

Request that your neighbor might move your trash bins to the curb and back on garbage day, even if there isn't anything in them.

Put a bar across or deadbolt any glass or screen sliding doors.

Lock all sheds and turn off the power to the garage door.  

Install a motion-sensitive light outside.  
Did we miss something?  Would you like to clarify or update your policy?  Give us a call!  Our Cooperstown office phone number is 607-547-2951, and you can reach our office at Morris at 607-263-5170.  Also feel free to email us at agent@bierizinsurance.com or agent@morrisinsuranceny.com.  Happy travels!
Read More