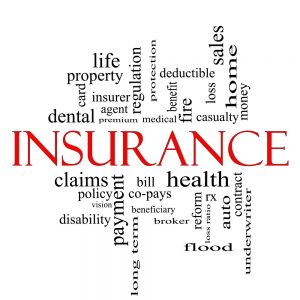 Are you contemplating which direction to go in regards to getting insurance? Two general options that people take are applying for insurance locally or applying online. While some insurance buyers like the convenience factor of getting their insurance online, that is usually where the advantages end with online companies. Online insurance companies tend to be mainstream corporations that look to reach far and wide for as many customers as possible, whereas a local insurance company only works to cater to people who live around their area. 
If possible, we suggest to skip the online route and get your insurance from a local provider, and here are four reasons why.
You'll Have To Make The Tough Decisions On Your Own
With a local insurance company, in order to find the best policy for you, you only have to talk to your agent and tell them about your situation. Well all know how to talk to people, so that is usually all it takes to find the best policy. While talking with an agent can take some time, talking with an agent is not known to be directionless and painstaking like applying for insurance online.
Menus, forms, articles, all sorts of web pages are things that you need to read, review, navigate through and fill out, and that doesn't even include all the policy options that are available to you. You're left to apply for insurance on your own with limited help available to you.
Any Person You Talk To Would Require Dialing A 1-800 Number
1-800 numbers are not as dreadful as they seem, but people often find it a nuisance to have to call the number, listen to an automated system and then wait for what seems like a long period of time before they have the chance to talk to a human being about their insurance. It will instantly remind you of customer service for any given mainstream corporation, and you shouldn't have to experience this if you don't need to.
When you have questions or problems arise, you would like to have a person talk to you, and to be available once you dial their number. With a local insurance agent, it is great to have this advantage, as if you were dialing a friend. That isn't to say that they might not be available to respond to your calls all the time, but still having the agent's number is a big decisive factor for many to choose local insurance over online insurance.
You Are Your Own Insurance Guru
Not everybody picks up on insurance at a rapid pace, but thanks to insurance agents, we don't need to. With a local agent, you are able to talk and interact with a person who lives and works around you. This person known the ins and outs about insurance and are often hired as a guide to help a person or family find what is best for them.
With an online insurance company, you don't have this. There is no agent available to help you choose the right plan or policy, which means you need to spend some time researching which insurance plan would be the best option for you. And even then, you could still have some doubts about whether or not the plan is something to pursue.
Alternatively, you can call the 1-800 number to get advice from a representative of that online company, but because you don't have an assigned agent like you would locally, you will get paired with somebody different every time you call the 1-800 number. There are instances where the representative that you are matches with can be super helpful with you, and you wish that you can call that person every time you need help, but you can feel the same way all the time by opting to talk to a local insurance agent.
You Don't Have A Human To Interact With In The Event Of Damage Or Disaster
Lost or damaged property means that you will need a claim to get filed. If you have local insurance, your agent can likely file your claim for you. If you have online insurance, you will need to file it on your own. This is important for a couple of reasons.
During a time of stress, having a trusted person to talk to is very important. Hearing a familiar voice talking to you, whether in person or on the phone should be very comforting and satisfying in a possible time of need.  But not only can a local insurance agent be good to talk to amid an unfortunate event, but they can file your claim so that you don't have to. With your mind of many other things, you won't have to worry about doing the paperwork. Just tell them what happened in detail, and he or she will handle the claim from there.
It's great to have somebody in your own community to turn to, which is why local insurance is oftentimes the better choice over online insurance. Give us a call today and our team will be happy to review your options with you!
Read More