A client-contributed article from Susan O'Handley
I have been working with the Bieritz Agency over the last few years as a consultant for website and marketing support services. On occasion, I would receive a gentle reminder from Steve to consider switching to Bieritz, or at the very least letting them provide a quote for us.  Although I had meant to do this (I believe in supporting local businesses and my clients whenever possible), insurance is one of those things that's easy to push off to a later date, and when our policies came up for renewal, we just renewed them and forgot all about switching.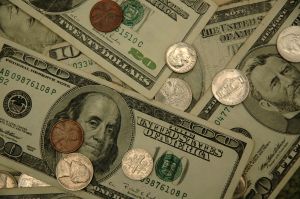 Until recently.  On the heels of another gentle reminder (never a high pressure push), I decided to just go ahead and send our current policies over for a comparable quote.  I am very glad I did!  To begin with, we ended up saving close to $250 on our auto insurance policy with the same coverage – so we are already ahead.
Information that came back to us on our homeowners policy came as a bit of a surprise.  After reviewing our policy, we learned that we were underinsured for the replacement value for our home and were also paying extra money for a low deductible option.  Beth Spence, the Bieritz Agency Manager,  provided us with several options, all of which gave us better coverage and terms for literally a few extra dollars.
When we purchased our home as first-time buyers over 10 years ago, we never gave the insurance a second thought.  I don't recall shopping around for quotes at that time (closing on your first home is what I consider a whirlwind experience), and since it is tied into our mortgage payment, it was something that just automatically renewed each year – never really needing attention.  I assumed that the coverage was complete and that it continued to meet our needs.
Thankfully, we have never had a claim on either policy (knock on wood), but I am glad that we found out about our home policy now instead of being surprised in a time of need by having too little coverage.  I encourage friends and neighbors to review your insurance policies and send them over to Bieritz for review!  Even if you don't wish to switch companies/brokers, take the time to review your policy with your family and agent. Like us, you might find yourself in for a surprise.
The Bieritz team lives up to their reputation of first-class customer service, with responsive and helpful interactions – they are indeed 'Your Hometown Insurance Specialists'! Give them a call today and see if they can assist you with your policies.
Read More