Cataloging your possessions for insurance
A homeowner's insurance policy covers replacement value of your home and possessions in the event of a catastrophe, break-ins or other events. If you need to make a claim, you will need documentation of your household possessions to prove replacement value.  Our favorite tool to help you with the process of cataloging your possessions among several available is one called 'Know Your Stuff'.

Important Note: Before you begin this process, it is recommended that you check with your insurance provider to see if they have specific reimbursement requirements so that you can be aware of them for your inventory.
Know Your Stuff is a free online inventory service provided by the Insurance Information Institute. The site will walk you through configuring rooms in your home and listing the specific items in each area, complete with photos and receipts for documentation. Because the site walks you through everything you need to enter, you can be sure you're recording all of the right information. When you are finished with your documentation, everything is stored securely online, so you have easy access to your home inventory from anywhere you have an Internet connection.
Even though an online service makes things easier than keeping an inventory on paper, it can still be frustrating to have to photograph all of your possessions and attach those photos one by one to your inventory. To simplify things, Know Your Stuff also has a free app for both iPhone and Android phones. Using the app, you can modify or add to your online inventory—and easily add photos directly from your phone.
We think that Know Your Stuff has the most comprehensive toolset available on the web or your mobile device, which makes it our top recommendation for the best digital home inventory tool.
If you are not quite happy with Know Your Stuff, there are other tools available (also for free) including:
If you are looking for any additional information about cataloging your household, please feel free to contact us.  Bieritz Agency can help you with all your insurance needs.  Call us for a free quote – we can save you money!
Bieritz Insurance Agency, is proud to offer two convenient locations in Otsego County.
Your "Hometown" Insurance Specialists!
HOME • AUTO • BUSINESS • LIFE • FARM • BOAT • CYCLE & MORE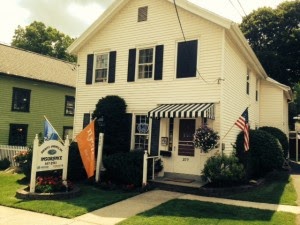 Bieritz Insurance Agency
209 Main Street
Cooperstown, NY 13326
607-547-2951
FAX 607-547-4487
info@bieritzinsurance.com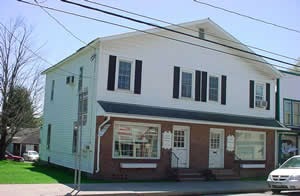 Morris Insurance Agency
128 Main Street
P.O. Box 70
Morris, NY 13808
607-263-5170
FAX 607-263-5270
agent@morrisinsuranceny.com