If you are a snowmobiling enthusiast, you know that our area is a great place to play!  According to iloveny.com, New York offers over 10,400 miles of trails throughout the state.  There are over 230 local clubs associated with the New York State Snowmobiling Association and information available on events, trails, places to stay, tips and more.  This coming weekend is a free snowmobiling weekend to encourage out-of-state and Canadian enthusiasts to sled in NY (the registration fee is waived for the weekend for properly registered and insured out-of state snowmobilers).
Locally, there are some great snowmobiling resources available for riders.  One of our favorite resources is a locally developed phone app that can be accessed even when cellular data service is not available – a great feature for when you are not sure what direction to go when riding our local trails.  The premium app for all of New York State is available for download at both the AppStore and Google Play for $20.  Find parking, areas of interest, tourism locations, stopping areas and trails and trail conditions along with additional tools to help plan your route.  This technology is developed by Mohawk Valley GIS , a Utica based company established in 2003 by Linda Rockwood.
You can access the information online as well at http://www.nysnowmobilewebmap.com/webmap/.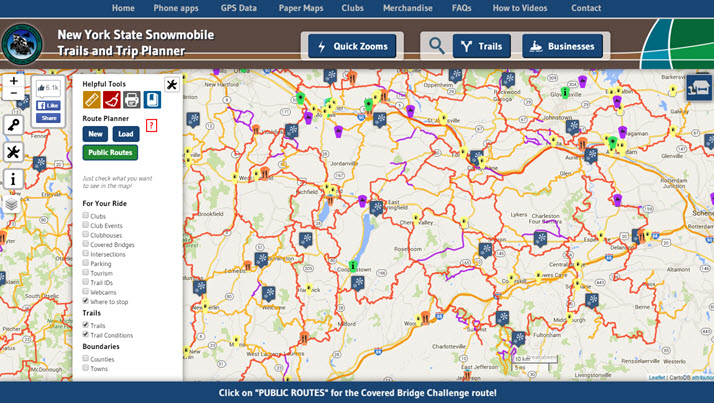 Don't forget, if you need help with insurance for your Snowmobile, we are happy to assist you!  Contact our team at our Cooperstown office at 607-547-2951 or at our Morris Office at 607-263-5170.
Read More