Insurance Terms Explained: Actual Cash Value VS Replacement Cost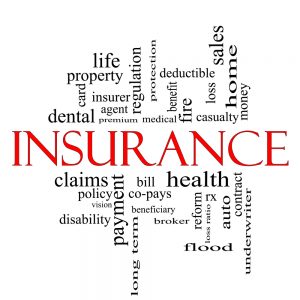 It always pays to have insurance — that's common knowledge. Yet sometimes trying to cut through the terminology and jargon can prove difficult. When shopping for insurance or preparing to file a claim, you may find that you need a little guidance on what some of these terms mean; such is the case with the terms Actual Cash Value, or ACV and Replacement Cost.
In some instances, a policy with one of these could pay significantly less on your claims than the other — it literally pays to know the difference. How can you know which? First you need to understand what the terms mean.
Defining the terms
In the simplest terms, Actual Cash Value refers to the monetary value of an item. Keep in mind that this takes into account depreciation. For example, a vehicle purchased five years ago will have a lower ACV now than when you first bought it.
Replacement Cost refers to the cost of replacing damaged property with a replacement used for the same purpose and made of similar material and of comparable quality.
A real world example of ACV
Let's return to the aforementioned vehicle purchased five years ago. In this example you have taken great care of your vehicle, but it has still sustained minor scratches in the paint. It would not be unreasonable to assume that you have driven roughly 60,000 miles in those five years. So if that vehicle sustained damage requiring a replacement, your insurance company would not compensate for the price of the vehicle when purchased. Rather they would consider the vehicle's current worth, or ACV.
How insurance carriers calculate Actual Cash Value varies from company to company, and these calculations often get incredibly detailed and complex. For this example, however, the insurance company would subtract the depreciation from the replacement cost to assess the Actual Cash Value. The level of depreciation itself can involve a complicated calculation involving an estimate of the length of time property would remain useful, and how long it had been used.
In most cases, this calculation is much more complex, but this example provides a useful summary of ACV and explanation of how insurance companies arrive at that figure.
An example of Replacement Cost
Most people find Replacement Cost a bit easier to understand — largely because it's more straightforward. It simply refers to the expense of replacing damaged property based on current costs. In the case of the damaged vehicle, Replacement Cost would refer to the amount of money necessary to provide a comparable replacement. This doesn't mean that an exact duplicate of the damaged vehicle, but a similar vehicle of comparable quality.
Actual Cash Value VS Replacement Cost
One the surface, these two seem incredibly similar — and they are. The only significant difference between them lies in the deduction of value based on depreciation. Otherwise, both terms refer to the cost of replacing destroyed or damaged property with new property.
In practice however, ACV might not help as much. In our vehicle example, the calculation for Actual Cash Value might not take into consideration the rising cost of vehicles. You might find it difficult to replace your totaled vehicle with one of comparable quality with ACV.
As another example, consider if you lost your house because of fire. The Actual Cash Value may not provide enough money to purchase a house in the current market, especially if property values have risen in your area.
Replacement Cost, however, addresses the real life cost of replacing your property. In the case of the vehicle, it would adjust for higher vehicle prices. In the example of the house lost to fire, it would allow you to rebuild your home based on the current costs of materials and labor.
ACV or Replacement Cost
For most property owners, an insurance policy that covers Replacement Cost offers a much safer option. Because of the reasons stated above, these policies will go a lot further to replace your property than those that cover Actual Cash Value.
This comes with a few caveats. Often policies with Replacement Cost coverage will have higher premiums than policies that offer Actual Cash Value. Additionally, some property owners who rent out homes will opt for lower premium ACV policies, and require tenants to insure their personal possessions via renters insurance.
In most cases, insurance policies that cover Replacement Cost will offer greater security in the case of damaged or destroyed property. Although no one wants to face the challenge of replacing a vehicle, home or other property, an insurance policy that covers Replacement Cost provides the better route to getting yourself back to the life you had before the loss.
If you have any questions about insurance terminology and what the factors can impact your rates, our team is happy to provide you with some guidance!  You can Contact Us at your convenience.  For additional information on insurance terms, visit our website page here: Insurance Terms & Definitions.