Insuring Your Vacation Rental Property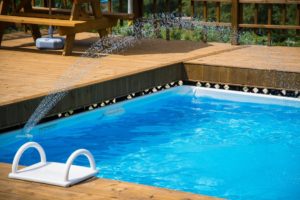 In our little corner of the world, the vacation rental business is booming.  While year-round lodging opportunities (hotels, motels, bed and breakfasts, inns, etc.) continue to exist as a mainstay of accommodation  options in our area – there are many properties that now cater mostly to the thirteen week summer season – primarily targeted to the baseball camp family audience for weekly rentals.  Some of these properties contract with local managers to list and rent their homes as summer vacation rentals and others (more each day) list with one or more of the national rental chains like HomeAway, VRBO (Vacation Rental By Owner)  or AirB&B.
A home that is used as a rental property is considered a business.  As a business, a typical homeowner's insurance policy does not necessarily provide insurance coverage for your property (liability and damages, etc.) in the same way.   In some cases, if your property is used for short-term (less than 30 days) rentals, you might qualify for an endorsement on your existing policy. NOTE: You can check with our offices to see what your options are to make sure that you and your property are protected.   In most cases, you will need separate business insurance to cover you for liability (in case someone gets injured while staying at your property), building and contents (for replacement from catastrophic damage) and building income (to protect your business earnings).  If you offer extras like the use of bicycles or canoes/kayaks, or if you have a pool that guests will be able to use, you will want to make sure that your liability coverage extends to cover these items and their use by a renter.
Although some of the national rental chains (above) may offer their owners (and guests) the option to add insurance for their rentals, their policies might not provide the coverage that you need to be fully protected.  In some cases these policies do not allow for claims for extra guest fees, violations to the rental agreement, extra fees for cleaning or from pets, or loss of the ability to rent while repairs are being done. If you list your property through a national agency, Bieritz Insurance can review the details of that coverage for you so that we can advise how you can minimize your exposure to risks that might not be covered.  
Even with an insurance policy, some property owners continue to request a security deposit from their guests.  Although security deposits are time consuming to manage and are often points of contention between the owner and their guest, they do allow for the owner to provide documentation of damages and fees incurred to make repairs without going through the claims process (which often requires cooperation from the renter).  Security deposits may also provide a better incentive for renters to leave the property in good condition.
To protect yourself in a vacation rental business, your rental agreement with your vacationing guests should clearly stipulate the process for damages and claims.  You should also have a screening process in place so that you can make sure that your property and rules are a good fit for your prospective renter. A little bit of work in advance can alleviate headaches afterwards.  Our team at Bieritz Insurance in Cooperstown and Morris can help answer your questions and can find coverage to best meet your needs.  Contact us in Cooperstown at (607) 547-2951 and in Morris at (607) 263-5170. We are here to help you for all of your insurance needs!