May is Motorcycle Safety Awareness Month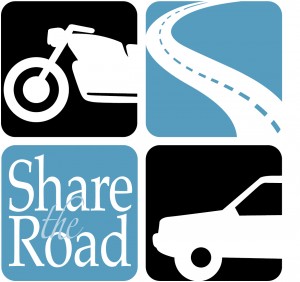 In recognition of May as Motorcycle Safety Awareness Month, Bieritz Insurance Agency would like to reach out to all of our Otsego County motorists and motorcyclists alike, encouraging them to "share the road" in order to reduce motorcycle deaths and injuries. Motorcycles are among the smallest and most vulnerable vehicles on the road, putting riders at greater risk of death and serious injury in a crash. In fact, according to the Department of Transportation's National Highway Traffic Safety Administration (NHTSA), motorcyclists are 30 times more likely than occupants of cars to die in a crash, and 5 times more likely to be injured.
The latest statistics from NHTSA display this tragedy in stark numbers. Motorcycle deaths have increased every year for 14 of the past 15 years, except in 2009, which saw a decline. In 2012, 4,957 motorcyclists died on America's roads, accounting for 15 percent of total highway deaths. Motorcycle crash-related injuries also increased from 81,000 in 2011 to 93,000 in 2012.
One way we can decrease the number of fatalities and injuries, and make the roads safer is if we work together, motorists and motorcyclists alike. Adhering to the following rules will improve highway safety for everyone.
Drivers should:
Be on the lookout for motorcyclists at all times;
Signal all lane changes and turns, and constantly check mirrors and blind spots before proceeding;
Be fully focused on the task of driving and being in control of their vehicles at all times; and
Never drive impaired by alcohol or drugs.
Riders should:
Obey all traffic laws and be properly licensed;
Wear a DOT-compliant helmet and use reflective tape and gear to be more visible. (NHTSA estimates helmets saved the lives of 1,617 motorcyclists in 2011) and
Never ride while impaired or distracted.
Additional information about motorcycle safety can be found at www.nhtsa.gov/Safety/Motorcycles. Please join us in reaching out to other motorists and motorcyclists this month to encourage safe driving every day of the year.
Be safe!
Bieritz Insurance Agency
Cooperstown, NY – 607-547-2951
Morris, NY – 607-263-5170