Think about Insurance BEFORE you Need it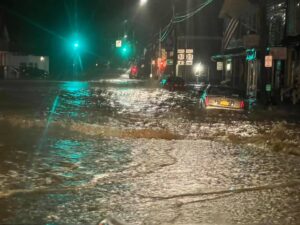 One of the most important things we can tell our clients is to think about insurance before you actually have a need for it.  If there is one thing we have all learned over this past year, it is that life can be unpredictable.  While it may be hard to imagine the kinds of things that can happen that upend our lives, there are some systematic ways to assess some of the basics.
Take Time to Review Your Coverage
An annual review of your insurance coverage is a process that can help you to evaluate your risks, along with any changes that might be needed to your policies.  What home improvements have you recently made? Are you planning on making any changes in the coming year?  Are you looking for a job change? Did you have a child ? Have you purchased a new car?  Do you have a teenager ready for a learner's permit or new drivers license?  Are you protected in the event of a fire or a flood?
It's hard to prepare for the unknown and unexpected, but if you take some time – even just for a few hours once a year – to consider whether or not to make changes to your insurance to more accurately protect your assets (and yourself), the value can be tremendous.
In light of today's construction costs, it may cost more than you expect to rebuild or repair your home.  Is your coverage keeping up with inflation?  Does your current insurance policy still protect you in the event of an emergency?  Check with our team to learn if you are covered in the event of an accident or natural disaster.  We may be able to help you make modifications to your policy to make sure you are properly protected.
Just over the last 10 years, we have seen several flood events in our region with communities that have been hard hit with damages.  With changes to our climate, these events are likely to occur more and more frequently.  If you are not sure if you would be covered in a similar type of event, schedule an appointment with your team so that we can help you interpret your policies to make sure you are secured with a level of protection that makes sense for your specific needs.
If we could tell you one thing, it would be "Don't put this off".  Take the time today to assess your risk, document your current assets and their value and take action to protect yourself with appropriate coverage – before you need it!  As always, our team is ready to assist.  Call us for an appointment at 607-547-2951 or submit our Contact Form Here.