Travel Insurance – When Do You Need It?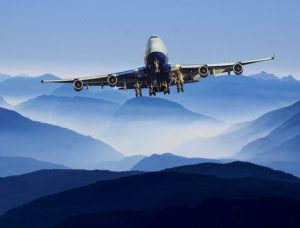 Travel insurance is insurance that is intended to cover medical expenses, trip cancellation, lost luggage, flight accident and other losses incurred while traveling, either internationally or domestically.  (Wikipedia)
Travel insurance makes the most sense when you have higher cost pre-paid and non-refundable expenses associated with a trip so that if there is a need to cancel, you have a means to recover the bulk of your expense.  If you are concerned only with baggage loss or flight delays, the cost of insurance may not be worth the cost of a plan.  
If you are traveling within the U.S. and have an emergency medical situation while traveling, your regular health insurance plan should cover those types of situations.  If you are leaving your home country, emergency medical and medical evacuation coverage (safe transportation to a hospital) are recommended since your health insurance coverage will not typically be applicable.  
There are different components of travel insurance that you can consider based on your travel plans and your needs.  Here are a few:
 Trip cancellation coverage helps to recover your out of pocket expenses if you get sick and are unable to travel, if you have a death in your family, if you are required to work or you have a home emergency (flooding, etc.).
Missed connection coverage

allows you to replace an original flight and make other types of travel changes and provides assistance services to help you.

Trip interruption coverage

helps you find a new flight or an overnight stay in case your airline cancels their original flight plans.

Protection for weather damage

covers your costs if a weather event causes damage at your planned destination (i.e. and your hotel can no longer accommodate you).  This will reimburse you for the original costs and assist in finding alternatives.  
If you are planning a trip and thinking about whether or not you need insurance, stop by and ask our team! You can find us at Bieritz Insurance, 209 Main Street in Cooperstown or at Morris Insurance, 128 Main Street in Morris.