Your Old Home can be a Smart Home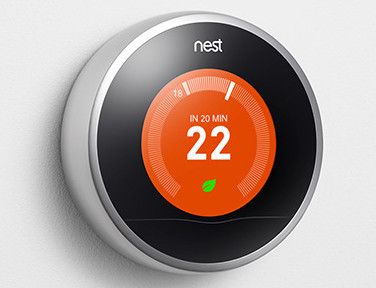 Just because you have an older home doesn't mean you can't make it into a smart home.  Many new home constructions are integrating smart home technologies into design, but even if you have an older home, there are systems you can implement in your home to manage systems that address security, locks, lighting, and heating/cooling.  Making your home a "smart home" can help save energy, time and expense and you might be surprised to find that installing some of these smart features can be affordable and can be done yourself!
Home security  
High definition security cameras are contained within an outdoor smart light and are placed at your home's entry areas (plugged into your existing power so you don't need to worry about battery replacement).  They detect activity outside your home and send you a mobile alert. From your phone app (from anywhere), you can adjust the lighting, view the camera feed, talk with a delivery person via 2 way intercom or activate a pre-recorded message or a siren.  
Smart Locks
Many smart locks for your home entry come with keypads as well as integrated ID with your smart phone that recognizes you as you approach and unlocks your door for you.  You can add and remove access codes for guests as needed. Some systems also have random numbers that will generate prior to use of your PIN to assure that any visible wear on the system keypad is evenly spread across numbers.
Smart Lighting
Lighting systems for inside your home typically include a wireless system and specialized light bulbs that allow you to customize your lighting needs – turning off lights when you leave your home, turning on lights when you are arriving home, adjusting lighting remotely when you are on vacation.  Some smart systems detect when you are in a room and when you leave and will adjust accordingly as well.  
Heating and Cooling
A smart thermostat for your home learns your preferences and habits, automatically warming your home when you get up in the morning and cooling your home in the evening while you sleep.  These systems typically will automatically adjust for seasonal changes and will provide your with reports about your energy savings (reports estimate a 10-15% savings on energy costs).  They can be integrated into older homes, but if you have lathe-and-plaster walls, you may want to hire a professional installer.