There is useful information in this video. If you should have any questions – please give our team a call!
Read More
Bieritz Agency offers a multitude of  insurance products, many of which you might not be aware of.  We created the attached flyer to let you know about the breadth of services we offer.  Our team is always happy to help you with a quote – contact us today!
For a printable version in pdf format, click the image below!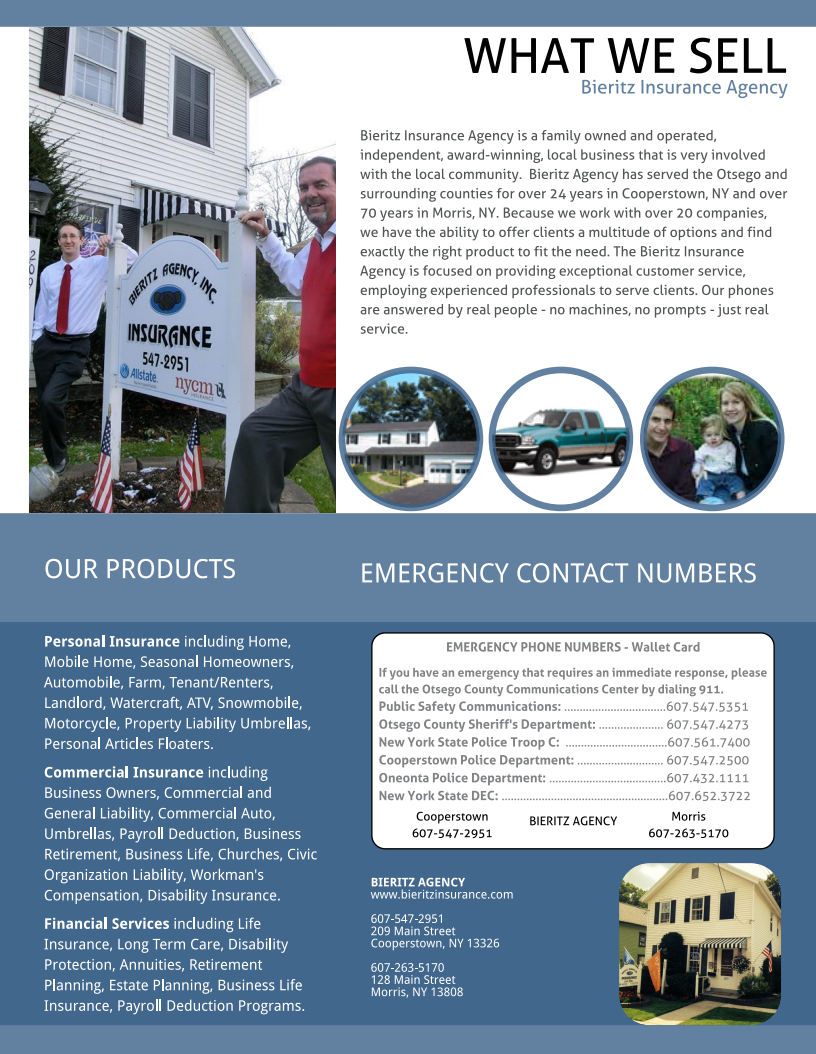 Read More