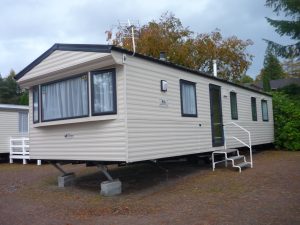 Whether you live in a singlewide, doublewide or a manufactured home, you'll want to protect your home and its belongings.
A Mobile Home Policy safeguards your:
Mobile home and any attached structures.
Other structures at your premises that are separate from the dwelling.
Personal property.
It also provides coverage for:
Loss of use, which includes additional living expenses if you have to relocate temporarily due to a loss.
Personal liability for bodily injury or property damage claims brought against you.
Medical payments to others who are injured in an accident arising from your premises or personal activities.
Some optional coverage you may choose to add on to your policy include:
Sewer or drain back-up coverage.
Replacement cost on personal property, which pays the full cost to repair or replace damaged or stolen items.
Identity Recovery Coverage, which covers case management services, expense reimbursement and fraud in cases of personal identity theft.
Please contact our agency to learn more.