Liability Insurance for Contractors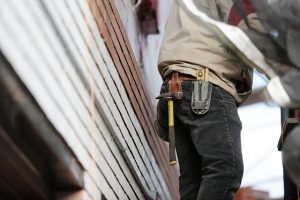 Many types of losses can occur at construction, sites such as injuries and property damage.  To safeguard against these scenarios, states require contractors to purchase general liability insurance.  If you are a contractor, having general liability insurance can protect you from from financial ruin in the event of negligence or acts of omission.
No matter how careful you are, things happen that you cannot control.  For this reason, contractors need to purchase general liability insurance.  The insurance typically protects the assets of the construction site against lawsuits stemming from damage to property, equipment failure, theft, fires and explosions and contractual liabilities.  Before purchasing general liability insurance, make sure you full understand the exact coverage offered.  Coverage will vary from policy to policy.
It's important to understand the types of coverage available and which types of insurance will best serve you and the needs of your business.  Government requirements for contractors insurance vary from state to state so all contractors should familiarize themselves with their state's insurance minimum requirements before shopping for a policy.  It is also a good idea to learn about the requirements for any other states where you may be working preventing the need for last minute policy adjustments.  The three areas that you should concern yourself with when it comes to insurance for contractors are:  general liability, workers compensation and commercial auto.
Call our office for more information.