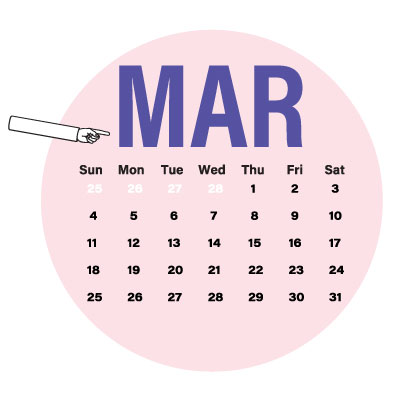 Many people think of March and April as the time of year for Spring Cleaning.  The snow and ice begin to melt away and we start to think about spending more time outdoors.  We look at things that we need to to outside in our yards for annual maintenance, and we begin to prepare for tax season – where we look at our financial documents for the year and assess our financial 'health'.   It's also a great time of year to conduct an annual review of your insurance policies.
Our lives change on an ongoing basis, so it's important that your insurance coverage changes as well.  How long has it been since you last assessed your policies?  Our team at Bieritz Insurance wants to make sure you are not overpaying for your policies and we also want to make sure you are not under-insured.  When you conduct a review of your insurance, you might find out that there are increases, deductions or discounts.
Things that can impact your rates are things like a new baby in your household, additions or improvements that you have made to your home, property that you may have inherited, recreational vehicles that you have purchased or sold, a college student who is renting an apartment, or maybe you have reached retirement age.  There are other things as well: new drivers in your household, real estate market changes, landscaping changes, etc.
Typically, we understand that our assets change over time. What we don't usually think about is that the value of those assets change as well.  If your home has appreciated in value, you need to make sure that your insurance coverage allows for this increase in value in case of catastrophic loss.  If you purchased your home at $250,000 ten years ago, and the value has since appreciated to $300,000, you want to make sure that your insurance policy will cover you for a $300,000 loss in case of a catastrophic event.  In other words, if your coverage hasn't been updated since you purchased your home, your insurance value might not cover full replacement if your home value has increased.  In this instance, a review of your policy might increase your policy payments, but you are assured of having the coverage that is right for you.
There are other instances where your policy payments might decrease.  Maybe you installed a home security system or an emergency battery backup for your sump pump or perhaps you have hit an age milestone that would qualify you or members of your family for additional discounts on your auto insurance policies.
A look through your policies on an annual basis can help you find these things and can ultimately save you money on your policy premiums.    Whether you are a current client or maybe just looking for some cost comparisons as part of your process, you can contact us in Cooperstown at  607-547-2951 or in Morris at 607-263-5170 to schedule an appointment for a review!  In most cases, we can save you money.  We work with over 20 companies so that we can find exactly the right products to fit your needs at the right price for your budget.
Read More