Common Questions about Motorcycle Insurance
If you already have a motorcycle, are planning on getting your motorcycle license or are planning on purchasing a motorcycle in the near future, you may want to read this. Though motorcycles can travel on the same road that all types of passenger and commercial vehicles, insurance with motorcycles works a little bit differently.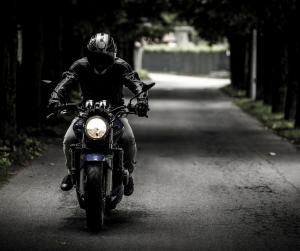 Here is an overview of some of the most frequently asked questions about motorcycle insurance.
How is a motorcycle insurance policy different from auto insurance?
There are a few key ways that motorcycle insurance is different from car insurance: 
It can be more expensive than car insurance depending on the type of motorcycle you purchase and the type of protection you want.
Personal injury protection is not mandatory but is a good idea should you have an accident.

You need added coverage if you plan on taking passengers. 

There are different coverage add-ons than with car insurance.
First and foremost, you should realize that motorcycle insurance can cost more than your standard car insurance. This is for the obvious reason that motorcycle drivers are at much higher risk of an accident than people driving passenger vehicles. Motorcycles are more costly to insure because motorcyclists are up to 27 times more likely to die in traffic accidents and have a 5 times higher risk of injury (Source iii.org). 
Unlike passenger vehicles, motorcycles offer virtually no protection to riders when they are on the open road. In the event of an accident, motorcycle riders are usually thrown completely off of their vehicles. This dramatically increases the likelihood of an injury. If a motorcycle is in an accident with a passenger vehicle, there is a far greater likelihood that the motorcycle driver will be seriously injured, more so than the passengers in a passenger vehicle. There is a form of personal injury insurance called PIP (Personal Injury Protection) that is made available to motorcycle drivers and motorists, which help cover you in the event of an accident involving a serious injury.
With standard automotive insurance, the passengers in your vehicle are usually covered unless you have basic liability coverage that states otherwise. Motorcycles are considered to be a mode of transportation for just one person, which means you need to add guest passenger liability insurance if you expect you are going to have passengers on your motorcycle. Bear in mind that this  insurance option covers passenger injuries, but only if you are not the person liable or responsible for their injuries. You can also add medical payments coverage which will cover injuries to your passengers regardless of the fault of you or the other driver.
What are some of the things you need to keep in mind when purchasing your policy? 
Keep in mind that the more expensive your motorcycle is, the more expensive your insurance will be. Make sure to ask your insurance agent or company about add-ons to your policy for passengers or special forms of insurance. If you aren't going to be driving your motorcycle year-round, let them know so you can set up different insurance for the times of year you aren't riding.
What if you Drive Your Motorcycle less than 6 Months Per Year? 
Insurance companies realize that you may live in a climate where it isn't safe and it doesn't make sense to ride your motorcycle 12 months out of the year. If that is the case for you, you can get laid up insurance. Laid up insurance offers insurance coverage for your motorcycle against fire, theft and other threats associated with storing your bike for cooler months of the year and putting your bike into winter storage. Keep in mind that laid up the insurance is less expensive than your normal insurance when you are riding, but you will not be covered by your insurance if you take your bike out during this time period when it is supposed to be stored.
Are there greater discounts for participating in safety courses? 
Taking and successfully completing a motorcycle safety course can give you greater discounts on your insurance rates. Make sure to ask your insurance company to see which courses they approve of, and how much completing those courses could lower your insurance bill.
Are there best practices for protecting your motorcycle? 
Make sure to park your motorcycle in safe, well-lit areas where motorcycle parking is designated or permitted. You may want to take a waterproof motorcycle cover with you to protect it when it is parked outdoors.
Motorcycles can be a great way to get around in the warmer months, but make sure you keep in mind the additional costs for insurance and safety equipment.  If you have more questions about motorcycle insurance, contact our team at Bieritz Insurance.  We will be happy to help you.