Insurance Protection Check for the Summer Months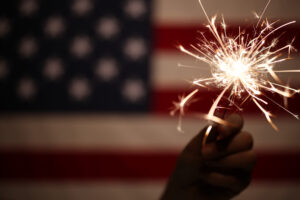 The summer months are ones we look forward to all year long, but they bring certain risks along with the great summer weather.  After our long, cold, winter months, we are all more than ready to be outdoors and enjoying fun times with family and friends.   To minimize your risks, you can do a quick insurance protection check to make sure you are ready for the summer months.
If your summer includes a home pool, you can make sure you have specific safety measures in place to prevent accidents and drownings.  Have a fence with a locking gate is a great way to protect your pool from young children. Make note of those who can swim and make sure that any non-swimmers are geared with appropriate flotation devices.  For young children in a pool, consider using 'touch supervision' – where an adult is within touching distance of any young child in a pool, in order to react quickly in case of an accident.  While your homeowners coverage will cover some of your liability if an accident should happen, it likely will not be sufficient for any catastrophic incidences.  To assure protection, consider increasing your liability protection with a separate umbrella policy.


---

If you enjoy boating during the summer months, remember that boat owners are liable for any accidents.  Unlike auto insurance, boat insurance is not mandated (unless you have a loan on your boat, in which case your lender will likely require this).  Auto insurance does not cover boat owner liability.  Check with our office if you are in NY State to get a quote on coverage for your vessel and passengers.


---

Severe storms and hurricanes are more and more common as we head into a new 'climate-changed' world, so remember that flood insurance is a separate policy, often not covered by your homeowner's insurance.  This is especially important if a hurricane is not a 'named storm' as identified by the National Weather Service.  While our inland properties are at less risk than coastal lands, you should likely still make sure you are protected.  We can help answer any of your questions about this coverage.


---

As we head into the 4th of July weekend and Fireworks season, there is a greater risk for personal injury and home damage from fire as a result.  Other than small poppers and sparkling devices, fireworks are illegal in New York State for the general consumer.  If you have damage that is the result of the use of illegal pyrotechnics, you can pretty much count on your insurance company denying any claim for coverage.


---

Grills, Barbecues and Lawnmowers are three of the biggest sources of home-based summer injuries.  Outdoor cooking areas should be monitored closely when in use, with a designated attendant, and small children should be restricted from those parts of the porch or yard.  The American Academy of Pediatrics suggests that mowing should be done only by those who are old enough to safely operate the equipment – 16 or over for riding mowers and 12 and over for push mowers.


---

With school out of session for the summer months, there is typically a surge of teen drivers on the road – going off to summer jobs or heading off to see friends or spend a day at the beach.  If you have a teen driver, take the time to talk to them about road safety, particularly in terms of the use of cellphones while driving.  Set some rules for safety – turning off their phones when in a moving vehicle (there are apps for this), driving at or below the speed limit, using caution when driving near bicyclists, being aware of areas with greater pedestrian traffic during the summer months, etc.
Summer can be a great season.  Take some extra time to consider safety factors for best peace of mind, and give our team at Bieritz Insurance Agency a call at 607-547-2951 if you have any questions or if you need more information.  We are happy to assist you!