Ten Things to Do to Get Your Car Ready for Winter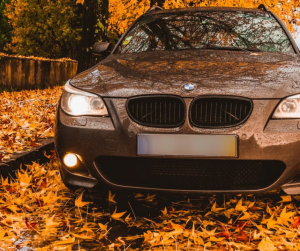 As fall is approaching, it is time to start thinking about cold weather and what changes it can have on your daily life. As the winter months get closer, so does the threat of winter weather. Ensuring your car is prepared for winter weather is crucial for keeping yourself safe and your car in good shape. Here are the top ten ways to prepare your car for the winter.  
Change Your Oil/Schedule for Service
One of the most essential things to get your car prepared for the winter is to schedule for a full service appointment. This usually includes an oil change, tire rotation and a general checkup of the car's basic functions. Regular servicing of your vehicles is a great way to ensure everything is working properly, which is especially important when preparing for winter. 
When getting your car serviced, talk to your mechanic about which oil is right for your car for colder weather. As the weather gets colder, oil tends to thicken and may not lubricate your engine as well. 
Check Your Heater and Defroster
The functionality of your heater and defroster are essential for getting through the winter. Have your mechanic inspect your heating system and defroster before the weather gets cold – just in case there is anything that needs to be fixed (before you actually need it). For example, a broken defroster can be dangerous in cold weather since it can obstruct your field of vision. 
Check Your Coolant Levels
Coolant helps to prevent your engine from freezing and cracking. It also ensures that everything stays lubricated and doesn't become corroded. Check your coolant levels regularly to ensure proper function. You can test your coolant's freeze protection by using a 'coolant tester' to make sure you are ready for cold weather. 
Check Your Tires
As the weather gets colder, the air pressure in your tires may decrease. Check your tire pressure regularly during the winter to ensure you are not at risk of getting a flat tire. Luckily, most newer cars can automatically detect low tire pressure and will notify you.
If you live in an area that is prone to heavy snow like ours, consider investing in snow tires. Snow tires will improve your traction so you can drive through snowy areas more easily. Snow tires can be used in the winter months as opposed to all-season tires which can be used for the rest of the year. If you are considering snow tires, make sure you are aware of any installation fees that may come with them. 
Test Your Car Battery
If you find yourself stuck in the snow, a dead car battery is a worst-case scenario. If you have an older battery, have your mechanic check the charge levels to ensure that it is working properly. Make sure the battery has enough water and that the connections are corrosion-free. Regardless of the health of your battery, always keep jumper cables in your car just in case (see our auto emergency kit recommendations below). 
Consider Winter Wiper Blades
For heavy snow areas, it may be necessary to invest in winter wiper blades. Regular wiper blades can easily get covered with snow which affects their performance. Winter wiper blades are usually wrapped with a rubber casing that prevents snow from sticking. Luckily, they are affordable and can be used interchangeably with your regular wiper blades. 
Lubricate Areas That Will Easily Freeze
In extremely cold weather, certain areas in your car may freeze or become stiff. Window tracks and weather stripping are the first areas to freeze since water can seep in. Once that water freezes, it can freeze your door shut and lock you out of your car. Latches, hinges and door locks are also prone to freezing. Dry Teflon spray, silicone spray or graphite lubricant all work well for use on vehicle parts to prevent freezing. 
Have a Basic Survival Kit 
Regardless of the weather, it is essential to have a survival kit in your car in case of an emergency. This is especially crucial in the winter due to blizzard conditions and icy roads. Here are some must-have items needed for every car survival kit:
LED Flashlight

Jumper Cables

Hat, Gloves and Extra Shoes

Cat Litter or Safety Absorbent

First-Aid kit

Tire Repair Kit

Tire Chains

Shovel

Ice Scraper

Flares and/or reflective caution road markers
(Note: if you are using road flares, remember to practice safety when lighting them. https://www.wikihow.com/Light-a-Road-Flare
Don't forget to bring some bottled water with you on longer trips as well.
Know What to do in Winter Emergencies
If you get stuck in the snow or caught in blizzard conditions, make sure you know what to do during an emergency. If you are stuck, stay with your vehicle and call for help. Put on extra clothing to stay warm and run the car periodically. Use flares if need be and make sure to stay hydrated. 
Four-Wheel Drive
If you have a car with four-wheel drive, ensure that you know how to use your four-wheel drive system and that everything is working properly. Since four-wheel drive systems are not used in the summer months, make sure everything activates properly beforehand. 
Overall
Overall, gearing up for the winter months may require extra maintenance and preparation for your vehicle. Taking these steps will help keep you safe and secure during the winter months, while also ensuring your vehicle is in good shape. If you are looking for insurance for your auto, please contact us today for a free quote or visit our website to learn more.