What to do After an Auto Accident
No matter how careful we are as drivers, car accidents are a fact of life: millions occur in the United States each year.  As such, it is important to be prepared for them, even as we do our best to avoid them while behind the wheel.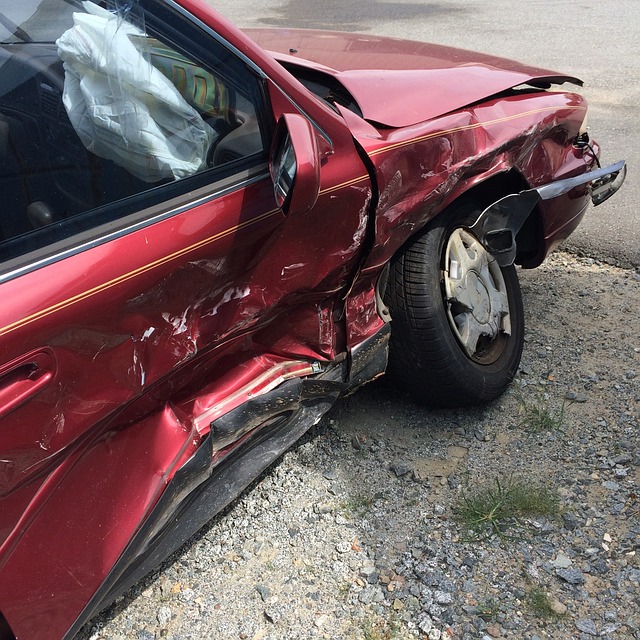 Stock your car with…
Safety Tools

: carry

cones, flares,

and

warning triangles

to warn traffic, a

phone

for calling for help, a

flashlight

for night light, and a first aid

kit

.

Emergency Information

: carry a list of

contact numbers

, documents with information about any

particular medical conditions

that are pertinent for you and your family,

insurance cards

to exchange, and

instructions

about what to do after an accident.

Recording Tools

: carry

pen

,

paper

, and a

disposable camera

to collect information and to record what happened.
Stock your brain with…
Appropriate Medical Knowledge

: know how and when to use a

first aid kit

, and understand that it might take

time for injuries

to present themselves.  

Call an ambulance

when in doubt about the extent of your own or another person's injuries.  A

loss of consciousness

can indicate a concussion or a closed head injury.  A person who is unconscious or who has neck/back pains should never be moved unless there is a more pressing threat to their safety – and only then, by supporting their neck and back or moving them as little as possible.

Insurance Information

: know your

coverage

in regards to towing and renting cars.

Instructions

about what to do after an accident.
Your priority should be health and safety.  ⅕ car accidents lead to death.  Don't leave the scene.  Breathe and try to be calm.  Once you are aware of your own injuries and you are able to, check on your passengers.  Check on the other drivers and passengers.  Set up cones, flares, and warning triangles to avoid further collisions.  Move vehicles out of traffic, and if you can't, remain inside of them with seatbelts fastened and the emergency lights on.  Always call the police.  Call an ambulance if you are unsure about your own or anyone else's injuries.  
Most car accidents only involve property damage.  There are many legal and insurance matters to take care of in this respect, even while still on the scene.  
While still on the scene…
Talking to the Police

:

Don't apologize

or say the accident was your fault.  State only what you are

certain

of and tell the officers if you don't know something.  

Don't make guesses.

 Ask the officer for their

name and badge number

so that you can retrieve their

report

later for your insurance company.  You must get your report from the state police if the accident took place on a highway.  Make sure the statements of other passengers and drivers are factual as well.

Collecting Information

:

Record the situation

– the date and time of your accident, the specific location where it occurred including road names and landmarks, the speed limit of that road, the direction of travel of you and other drivers at the time of the accident, the visibility and weather conditions during your accident, as well as any road hazards.  

Take pictures of damages

to your car and document all injuries.  

Ask all drivers and passengers

what they saw, and get their names, phone numbers, addresses, driver's license numbers, license plate numbers, and basic insurance information.  If the driver's name is different from that of the person listed on the insurance information, establish the relationship and take down that person's information if they aren't already a passenger in the car.  Ask any

witnesses

what they saw and if they know of any other accidents happening in the same place, and also collect their names, phone numbers, addresses, and how they are connected to the area (residents, workers, passersby).  

Don't Decide who will Pay for Damages

: Even if the accident is minor, injuries can present themselves after some days and weeks have passed, and thus the amount needed to pay could be a lot more than expected.
Soon after leaving the scene…
Obtain the Police Report

: If it comes to it, it can help you

prove fault

.

File a State Vehicle Accident Report

: They are available at police stations and on the DMV website.  They help insurance companies speed up the

claims process

.

Call your Insurance Agent

:  Tell them what happened and what the damages and injuries are, and go over the police report with them.  

Get a Property Damage Valuation

: This will be available through your insurance company.  Before and after photos of your vehicle are helpful for this.  

Call an Attorney

: They may be able to help you get a proper damage valuation as well.  They will

protect your rights

and make sure that evidence is not destroyed.  It may do well to consult them before giving statements to insurance companies.  Also consult them before signing settlement contracts.  

Don't settle too early.

 Don't tell any attorney or insurance agent other than your own about the situation.  

If someone else calls

, refer them to your attorney or your insurance agent and ask them to arrange an interview.  Let your attorney and insurance agent know that someone called you.  

Keep Track of Your Health Care

: Make a

list

of all the health care providers you've visited and all of the resulting expenses.
Car accidents happen.  No matter how much or how little personal or property damage is involved, the process for claims and settlement takes time.  Knowing what to expect and having guidance for what to do in these situations can relieve some of the panic and help avoid consequences of being unaware.  If you have any questions, our team at Bieritz is here to help!  Contact us in Cooperstown at 209 Main Street, Cooperstown, NY 13326 (607) 547-2951 or in Morris at 128 Main Street, Morris, NY 13808 (607) 263-5170.