Why You Should Regularly Re-Quote Your Insurance Policies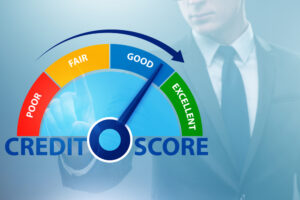 Most people know that there are some logical ways to save money on their insurance. Bundling your auto and homeowners insurance with one carrier and agency can qualify you for a discount.  You can use higher deductibles or drop some of your coverage levels. You can take driving safety courses or install security systems.  These are all things that you can control and adjust as you need to.  What you might not realize is that insurance pricing changes on a regular basis and is driven by many different factors.  The general recommendation is to re-quote on your policies every 6-12 months.
Some of the factors that influence your rates are completely out of your control – things like your age, gender, where you live (crime rates and average age), the economy.  On the other hand, there are some things that you can control – things like the kind of car you drive, your driving history, your credit history.  A speeding ticket or other moving violation can increase you insurance rate by up to about 25% according to an analysis by Forbes.com.  An accident with a bodily injury claim can cause your premium to increase an average of 46% and this can go even higher if there is extensive property damage of $200 or more (ValuePenguin/LendingTree).  Most companies do take into consideration whether or not the driver was at fault, but this can sometimes be difficult.  Points for moving violations stay on your records for about 18 months, so if those have cleared, you should re-quote on your policy and typically will find some savings there on your premium.
Similarly, your credit score impacts your insurance rates.  A very good credit score can reduce your rates by as much as 24%.   Poor credit can increase your rates by over 60% in comparison to an average credit score.  Getting a quote for your insurance does not impact your credit score.   Different companies will weigh your credit score differently, so it is helpful to compare quotes between carriers to see where their premiums come in.  If you have been actively working to improve your credit score, then it is definitely worth looking into what rates are out there with your improved credit profile.
Our team at Bieritz Insurance welcomes your inquiry.  We are happy to do the legwork to find your best options in the insurance marketplace – for auto, homeowners, business insurance and more.  Contact our team for an appointment or call our office at 607-547-2951.  We are happy to assist you with all your insurance needs.