Your Year End Insurance Assessment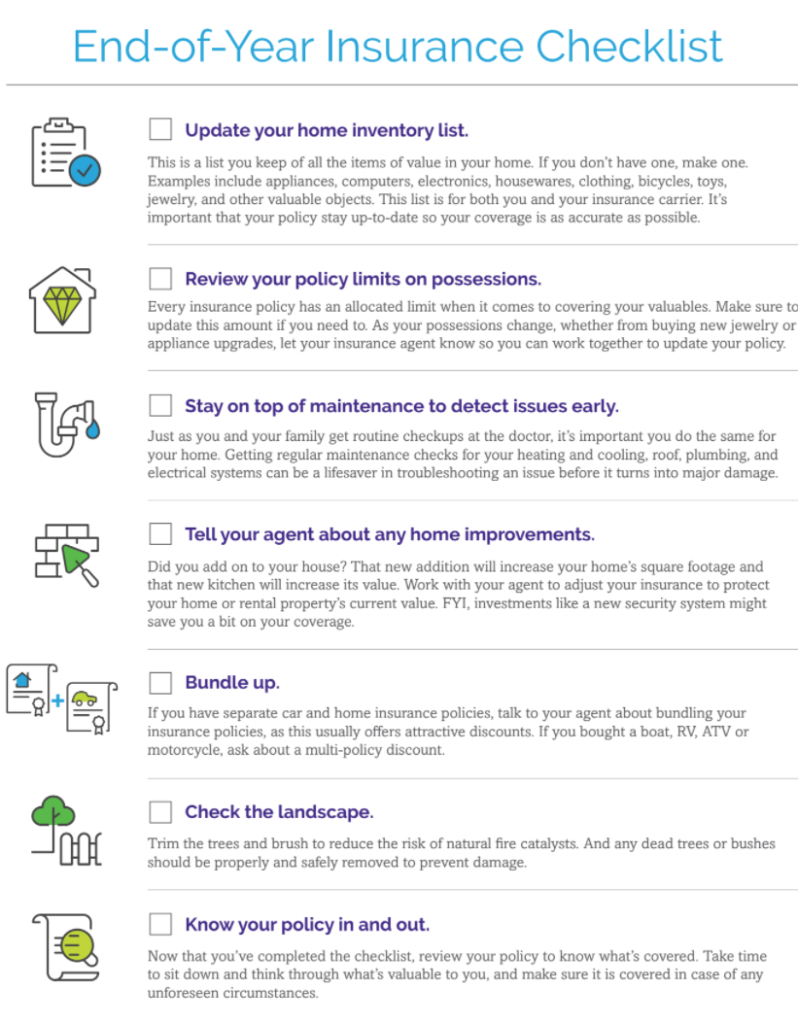 The transition from one year to the next is often a time of reflection about our lives.  We assess the things that we might like to change to make our lives a bit better, feel happier, healthier and more productive.  Just as we make assessment of our personal habits, we can assess our surroundings as well.  The new year allows us the opportunity to step back and reflect on ways we can make our households run more efficiently – maybe with some re-organization, or updates, repairs and improvements to our home in ways that make sense for our budgets and our future.
If you made improvements to your home over the last year, or if you are planning any in the upcoming months, don't forget to review these updates with your insurance agent as these changes can sometimes impact your policy and your coverage.  Ask your agent to provide you with updated quotes – and remember to include all your insurance products particularly if they are bunded for additional discounts.  Heading into a new year with some instant savings can feel pretty good!
In addition, consider any other major purchases or life changes that you are considering or will be making, as these can also impact your policies.  Your insurance provider will be able to advise you on the coverage changes to consider as well as any cost increases or reductions that you might qualify for.
Regularly making these assessments at the end of each year can keep you informed and can allow you to be prepared for the impacts of changes that are on the horizon.  The pdf linked below from American Modern provides a good checklist to help guide you in your year-end assessment.  If you have questions or need any additional help, contact our team at Bieritz Insurance in Cooperstown, NY at 607-547-2951.