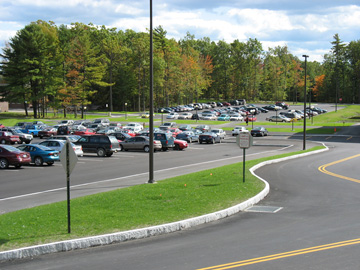 If your child is leaving home to attend college, make sure you check with your auto insurance
provider to see if there are any updates required to maintain your policy because of this change.
It is not recommended to drop a college student from your policy when they leave for school for several reasons.  First, continuous coverage will benefit your child when they are no longer listed on your policy and purchase coverage on their own.  Second, your child may need to drive when they return home during school breaks or if they drive a friend's car while at school.  Third, having your child listed for coverage on your policy protects your child in the event of any auto-related accident while they are away, as a driver, passenger or pedestrian.
Some companies also offer discounts for your full-time college student drivers.  If your child maintains a grade average of 3.0 or higher, you can provide a transcript and submit for consideration.  You may also qualify for a discount if your child is attending college 75 miles or more away from home.
Students who are taking a car that you own to school can remain on your policy (likely less expensive than under their own policy as a young driver), but you should notify your insurance company of the new address where the vehicle will be located.  If it is in a less populated area, you might end up with a lower rate.  If your student is traveling with their vehicle out of state, make sure your current policy meets the minimum insurance requirements for that state.  If your student owns the vehicle and holds the title, it is likely that they will need to obtain their own insurance.
If you have a student that is attending college and you have questions about their Auto Insurance, call us today at 607-547-2951 in Cooperstown or in Morris at 607-263-5170.
Read More